Oatmeal cookies & oatmeal and raisin cookies. they were kinda falling apart but they tasted good.
THEN cheesecake cups(before cooked)
And CHERRY PIE! mhmhmmmm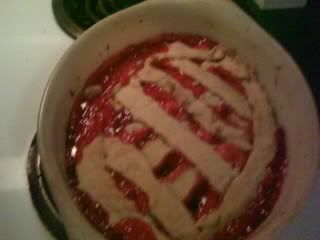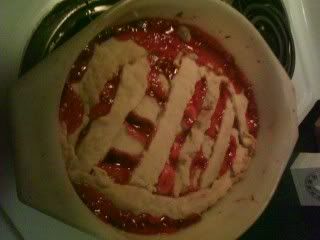 Well The pie JUST CAME OUT(it was bubbling when i took the picture. And i pt the cheesecake cups in the oven. and in 10 mins I should be upstairs eating piee!